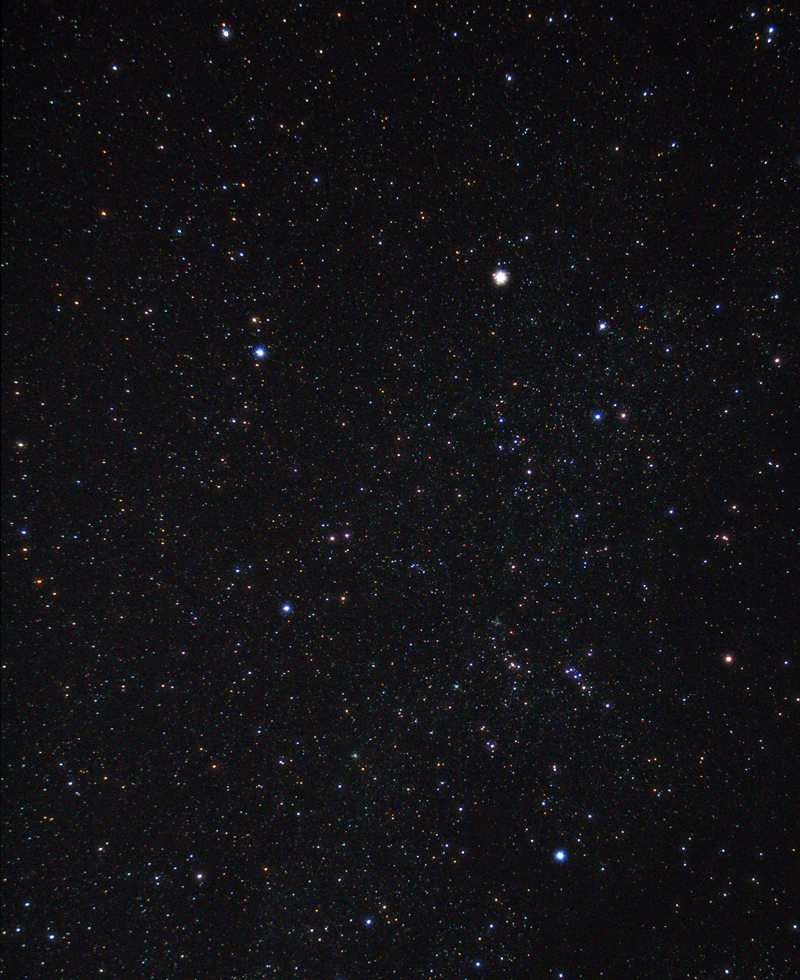 Auriga, the Charioteer, is high overhead on winter and spring evenings for observers in the Northern Hemisphere. Five bright stars form a rough pentagon shape. Auriga's brightest star is first-magnitude Capella. Near Capella is a group of three stars called "the kids." (For some, only the two lower stars are the kids; the third star, epsilon Aurigae, is an eclipsing binary.)
The Milky Way passes through Auriga so it is rich in star clusters, including three bright Messier objects--M36, M37, and M38. In the center of constellation is a naked-eye asterism, Harrington 4, which forms a staircase shape when viewed with binoculars.
Image details: 6 images, each 20 seconds at ISO 12800, taken with a Canon T6i camera at a focal length of 34 mm.
February 2017